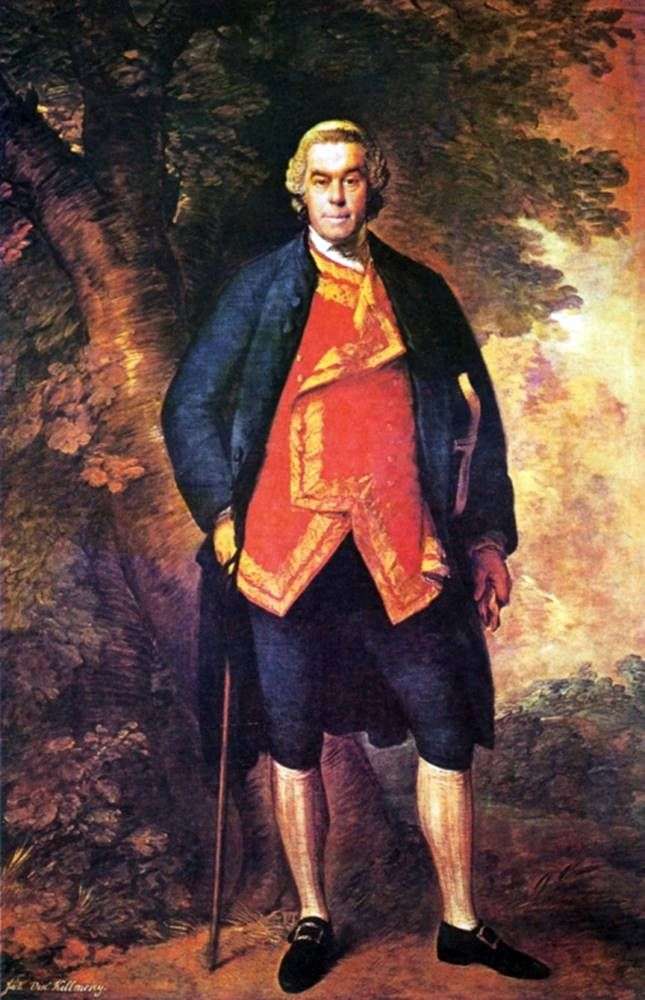 John Kilmorey – Earl, Viscount of the Irish Peerage. Na tle krajobrazu mężczyzna w średnim wieku wydaje się być równie gruby jak drzewo za nim. Opiera się o laskę.
Twarz jest prosta, peruka.
Człowiek nie wygląda na wzór łaski i wdzięku, jednak wywołuje uczucie pewności i dokładności, jasne jest, że człowiek zna swoją wartość i swoje miejsce w tym życiu.